WBA celebrates its first century
July 24, 2021 | Written by WBA
Murat Gassiev knocked out Wallisch and is the new WBA-Asia champion
July 23, 2021 | Written by WBA
http://www.wbaboxing.com/boxing-news/murat-gassiev-knocked-out-wallisch-and-is-the-new-wba-asia-champion#.YPqC98DXclQ
Villalba won the WBA-Asia super welterweight title
July 23, 2021 | Written by WBA
http://www.wbaboxing.com/boxing-news/villalba-won-the-wba-asia-super-welterweight-title#.YPqCv8DXclQ
Gassiev and Wallisch ready to fight for the WBA-Asia belt on Thursday
July 22, 2021 | Written by WBA
http://www.wbaboxing.com/boxing-news/gassiev-and-wallisch-ready-to-fight-for-the-wba-asia-belt-on-thursday#.YPjlPc
Happy 100th Anniversary!
July 03, 2021 | Written by WBA
WBA related Boxing film will be released in China
June 22, 2021 | Written by WBA ASIA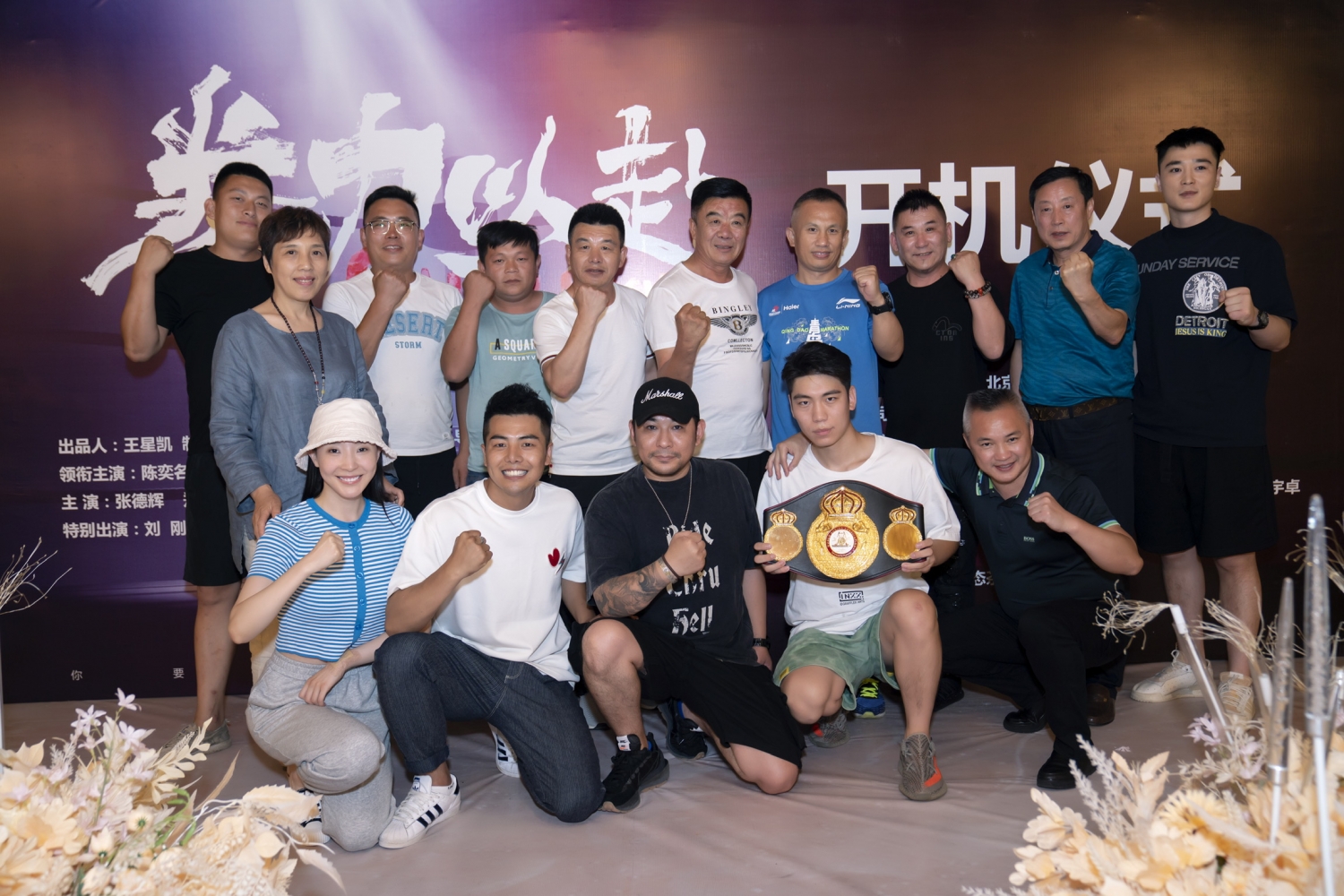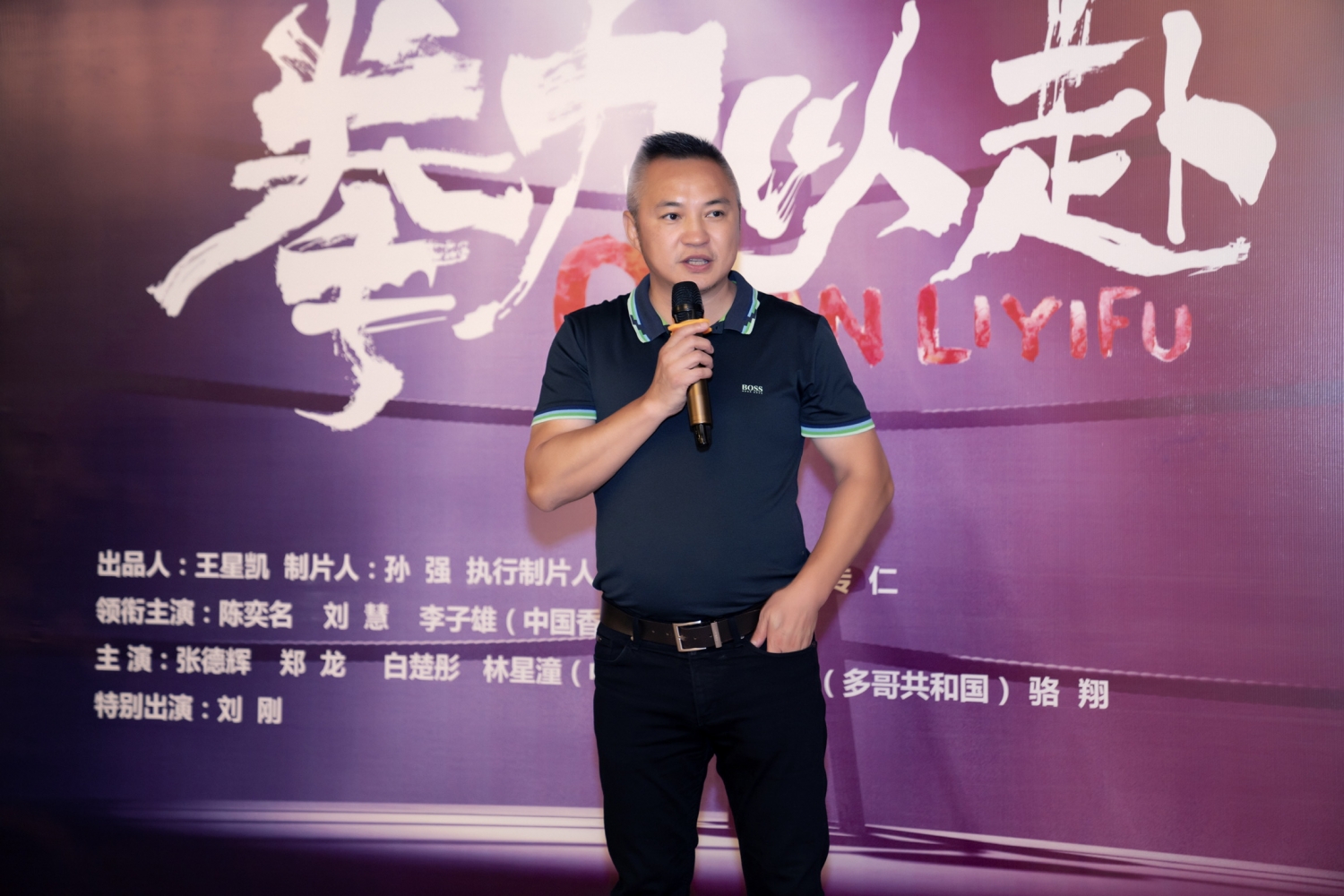 Upcoming October, the sport film will be released to be titled "Go With The Fist" in China. Three promoters trained and promoted boxers who would be world boxing stars. Role models are current WBA champion, Can Xu, and former world champion ChaoZhong Xiong. WBA bonafide promoter, Mr.Liu Gang is the main role model of the promoter. The film draws the storyline of developing boxers to be WBA world champion. As the pioneer and the original boxing governance body, WBA will be shown all over the country of China. It is meaningful for professional boxing market as well as WBA.
WBA ASIA qualified promoters
May 27, 2021 | Written by WBA ASIA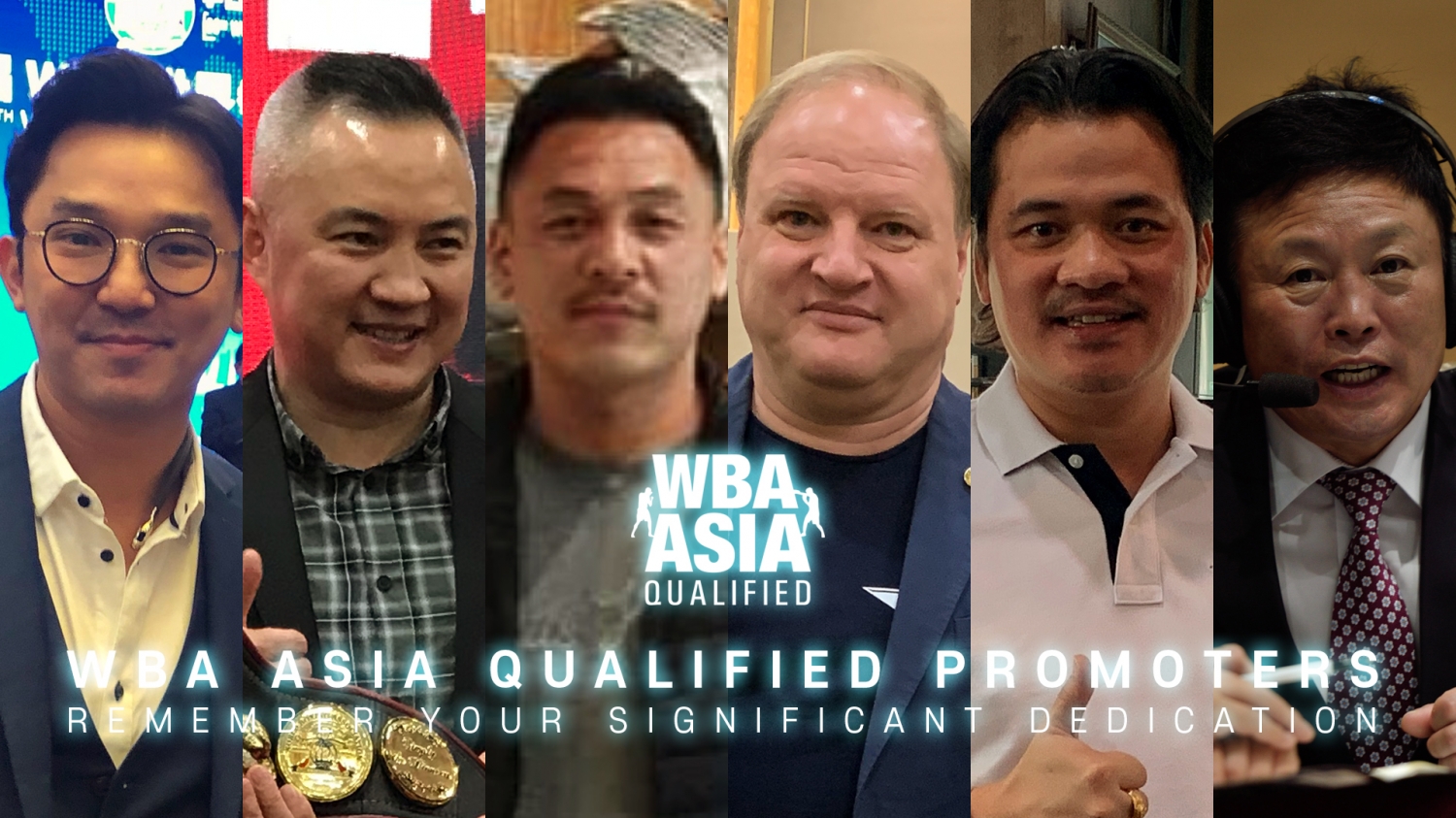 In professional boxing world, promoters are indispensable for boxing show. Last few years, follow promoters dedicated their great efforts for WBA ASIA activities.
#Terry Laosuwanwat (TL Boxing Promotions) - Terry created boxing tournament, "The Fighter", in Thailand. Through this event, he promoted the youngest big potential WBA ASIA Super Lightweight champion Phoobadin Yoohanngoh [WBA#15]. Even though Covid situation, he promoted WBA ASIA titles many times. Now, TL Boxing Promotion is becoming top promotion in Thailand.
#Liu Gang (Max Power Promotions) - Needless to say, Liu is the top promoter in China. He promoted WBA Featherweight world champion Can Xu, also he has promoted multiple WBA ASIA titles in China. He would start new boxing tournament which could be the best nexus to the international boxing stage for Chinese boxers.
#Chris Luu (SSC Promotions) - SSC is the actual best promotion in Vietnam. Chris has the largest boxing gym in Asia and manages various Vietnam boxers. He promoted the most famous boxer, Dinh-Hoang Truong, who became WBA ASIA Super Middleweight champion with the large crowd of 20,000 spectators in Hanoi. Also, he promoted the first ever Cambodian champion, Eric Pen, for WBA ASIA Heavyweight title. Both are memorable in our history.
#Vald Hrunov (Vlad Hrunov Promotions) - Vlad promotes very high quality boxing in Russia all time. He developed former WBA ASIA Middleweight champion, Magomed Madiev [WBA #2], and he tries to find world title shot soon. He is one of bona-fide promoters for WBA.
#Tan Bangplee (Tantelecom Promotions) - Tan promoted the most multiple WBA ASIA titles in a single day with 5 WBA ASIA titles. Through his great efforts, his boxer Nattapong Jankaew, WBA ASIA Super Flyweight champion, became world ranker with No.13.
#Myung-Woo Yuh (Buffalo Promotions) - The most famous Korean former WBA world champion, Myung-Woo Yuh, who was long time WBA Light Flyweight champion with 17 defenses. After retire, he became the promoter of Buffalo Promotions. He promoted several WBA ASIA titles and now his boxer In-Duck Seo became WBA ASIA Welterweight champion.

As WBA ASIA qualified promoters, we highly remember your great meaningful achievements for boxing field and for WBA ASIA, and we will tightly cooperate continuously with our future WBA ASIA project.
Truly appreciated your efforts.

Geisler AP defeated Manakane to win the WBA-South Asia title
April 05, 2021 | Written by WBA
http://www.wbaboxing.com/boxing-news/geisler-ap-defeated-manakane-to-win-the-wba-south-asia-title#.YHA4B-gzaUk
WBA ASIA Double Header in Bangkok, March 27
March 17, 2021 | Written by WBA ASIA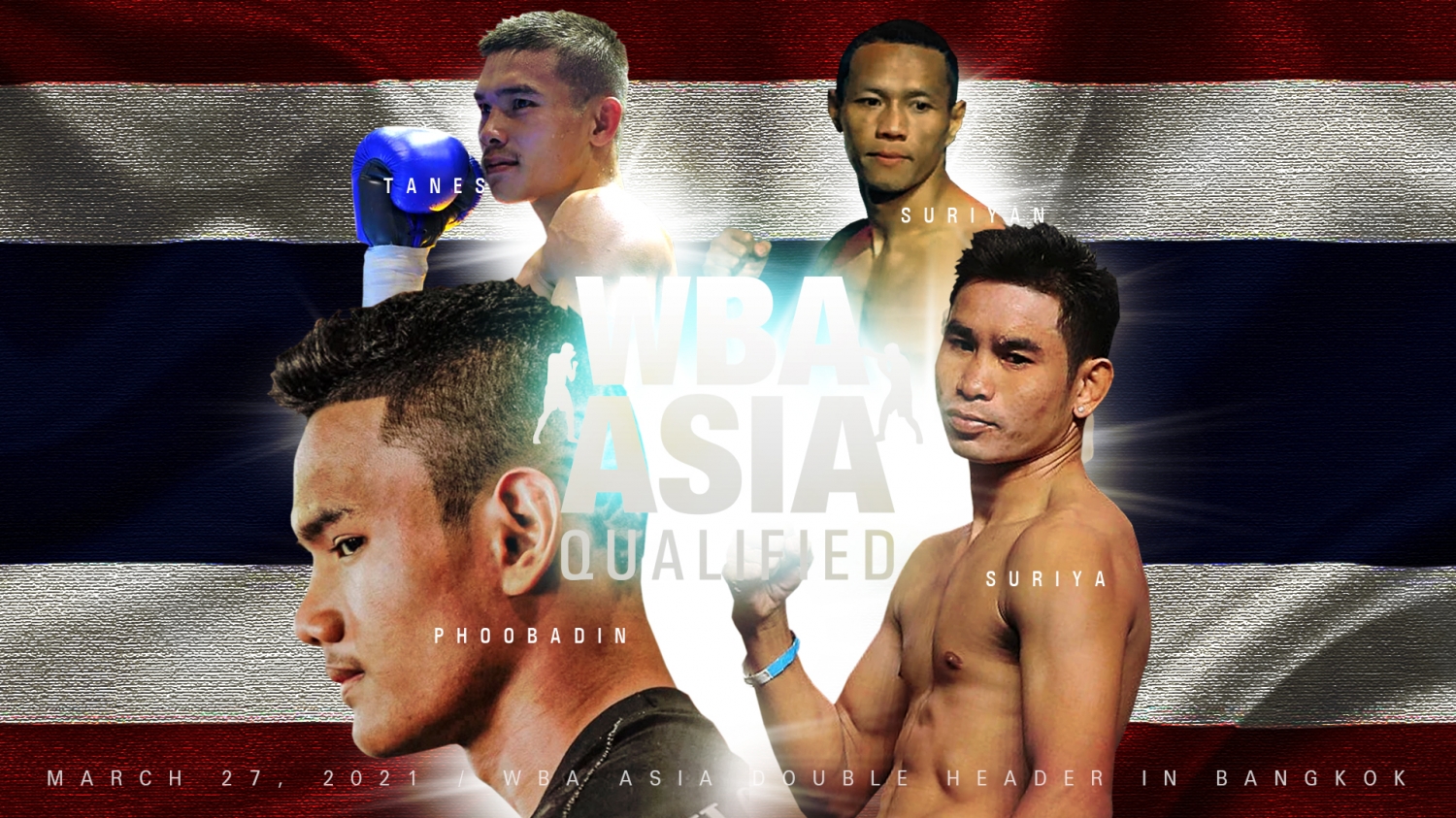 WBA ASIA double header will be held in Bangkok, March 27. Young prospect, Phoobadin Yohanngoh (10(5KOs)-0(0)-0), will have 2nd defense match for WBA ASIA Super Lightweight against experienced Suriya Tatakhun (61(41KOs)-7(3)-0). For entering world stage, this defense match would be great momentum for champion, Phoobadin. On the other hand, Tanes Onjunta (7(4KOs)-1(1)-0) will challenge again for WBA ASIA Flyweight title against Suriyan Satorn (60(41KOs)-9(4)-0). Tanes challenged WBA ASIA Super Flyweight title against Adrian Lerasan an year ago bur he shockingly lost by TKO. After several warming-up fights, Tanes came back for WBA ASIA title in Flyweight division. We highly expect two fights would be very competitive and entertaining.
Promoted by TL Boxing Promotions
TL Boxing Promotions opens WBA ASIA activity in Thailand for 2021
February 20, 2021 | Written by WBA ASIA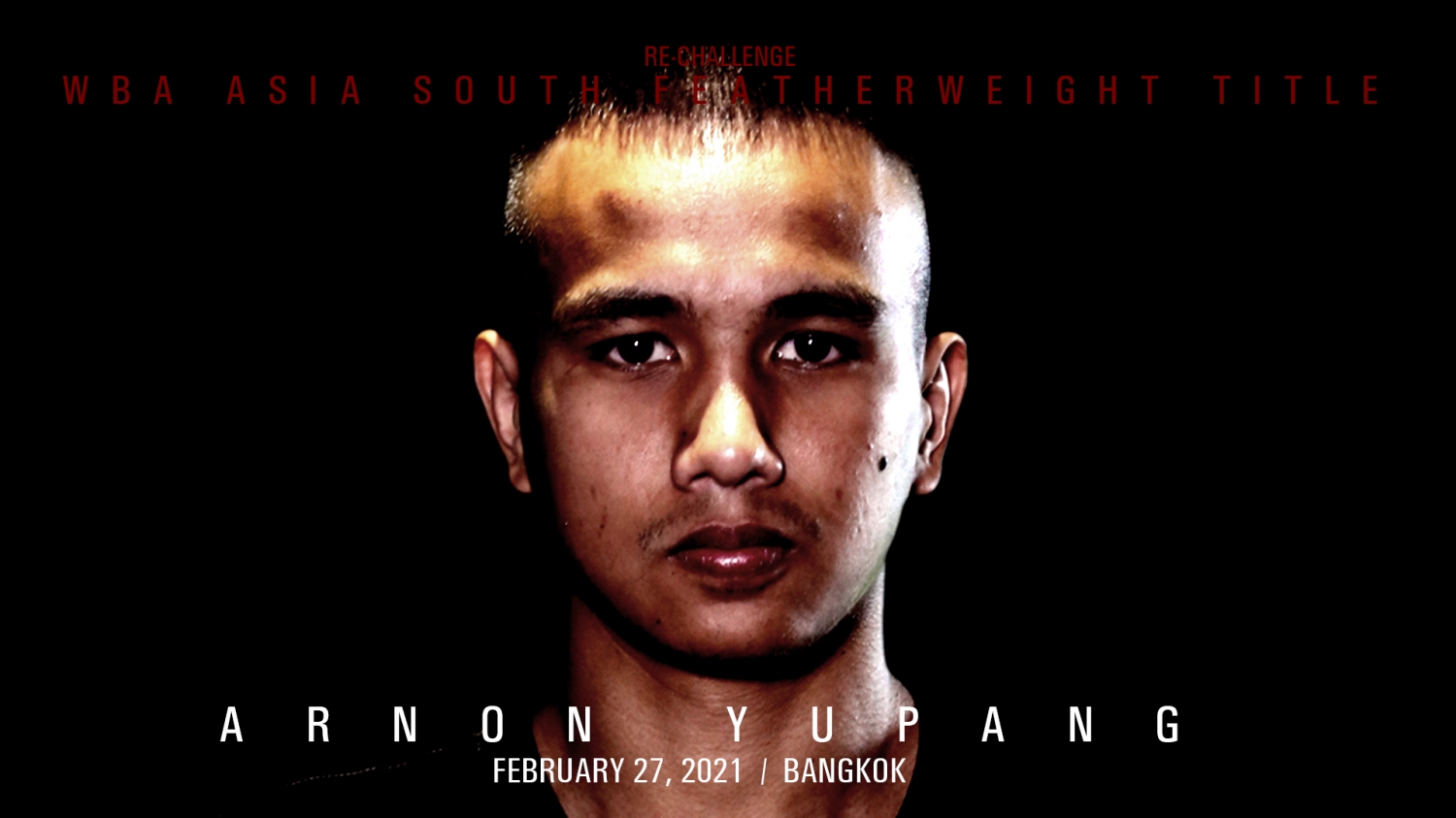 Arnon Yupang (6(3KOs)-1(0)-0), former WBA ASIA SOUTH Featherweight champion, will challenge title again on February 27 in Bangkok. He lost his title to Nonthasith Petchnamthong in the last year by Split Decision. After his title lost, he has been trained well, and he will fight against very experienced, Amnat Ruenroeng (21(6KOs)-4(2)-0). Arnon was the winner of famous Thailand boxing tournament program "The Fighter".
Through this event, TL Boxing Promotions starts WBA ASIA activity in Thailand for 2021.
Moskvichev and Mkrtchyan to fight for the WBA Asia title on February 20
February 09, 2021 | Written by WBA
http://www.wbaboxing.com/boxing-news/moskvichev-and-mkrtchyan-to-fight-for-the-wba-asia-title-on-february-20#.YCHFYWTXclR
WBA ASIA starts memorable year of 2021 (Postponed)
February 07, 2021 | Written by WBA ASIA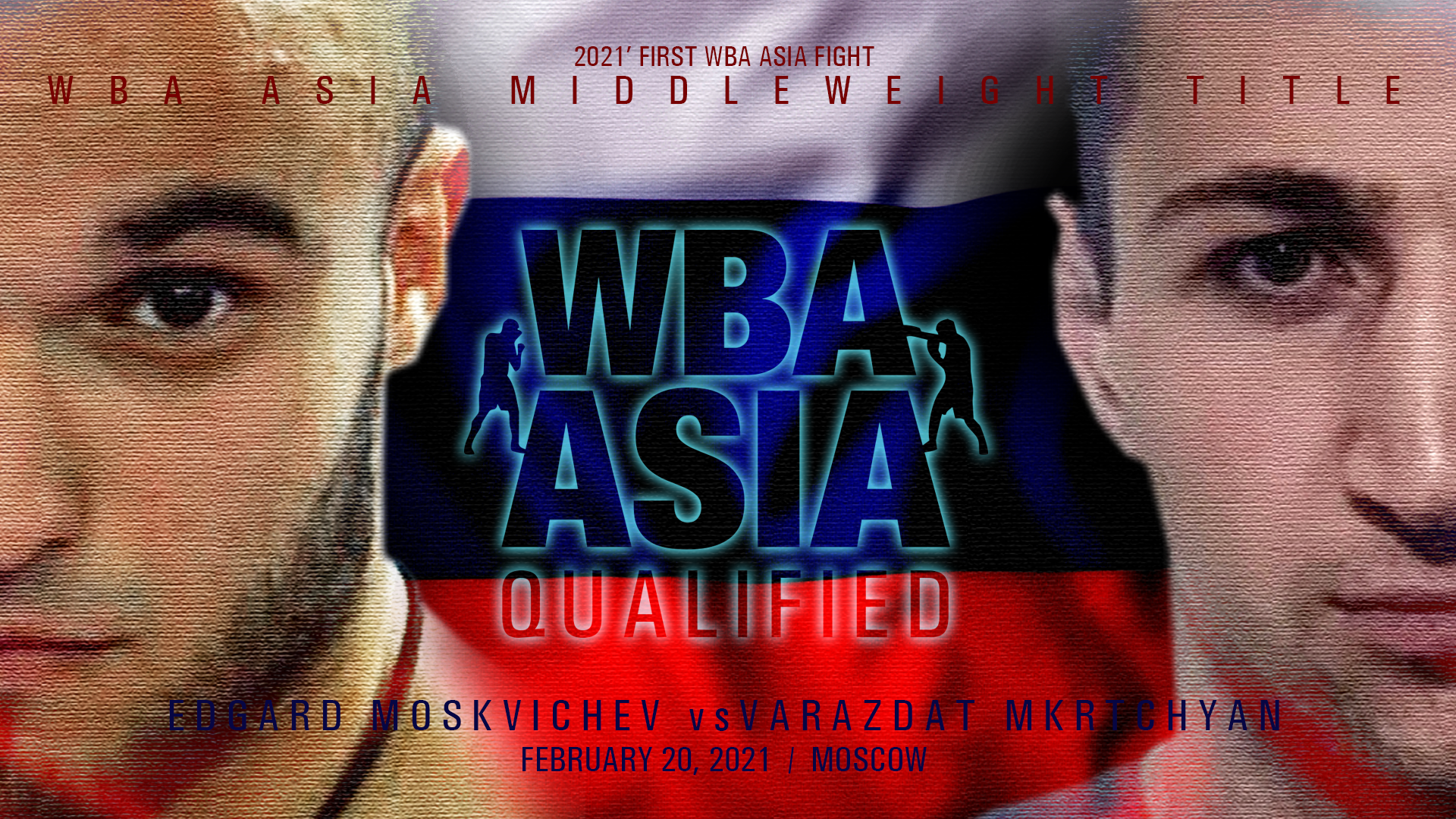 WBA ASIA starts activity of memorable year of 2021 which will be held in Moscow on February 20, 2021. Two prospects Edgard Moskvichev (11(4KOs)-1(0)-2) and Varazdat Mkrtchyan (11(3KOs)-0(0)-0) will fight for WBA ASIA Middleweight title which was vacated on last Jan.25 through our temporary title activate policy.
Promoted by Vlad Hrunov
Tewa Kiram claims WBA ASIA Light Heavyweight belt in Thailand
December 20, 2020 | Written by WBA ASIA, | Photo by Carlos Costa
http://fightnewsasia.com/tewa-kiram-claims-wba-asia-light-heavy-belt-in-thailand/
Chaloemporn, Tewa Kiram Make Weight for WBA ASIA 175 Belt in Thailand
December 18, 2020 | Written by WBA ASIA, | Photo by Carlos Costa
New rising or Experienced?
November 18, 2020 | Written by WBA ASIA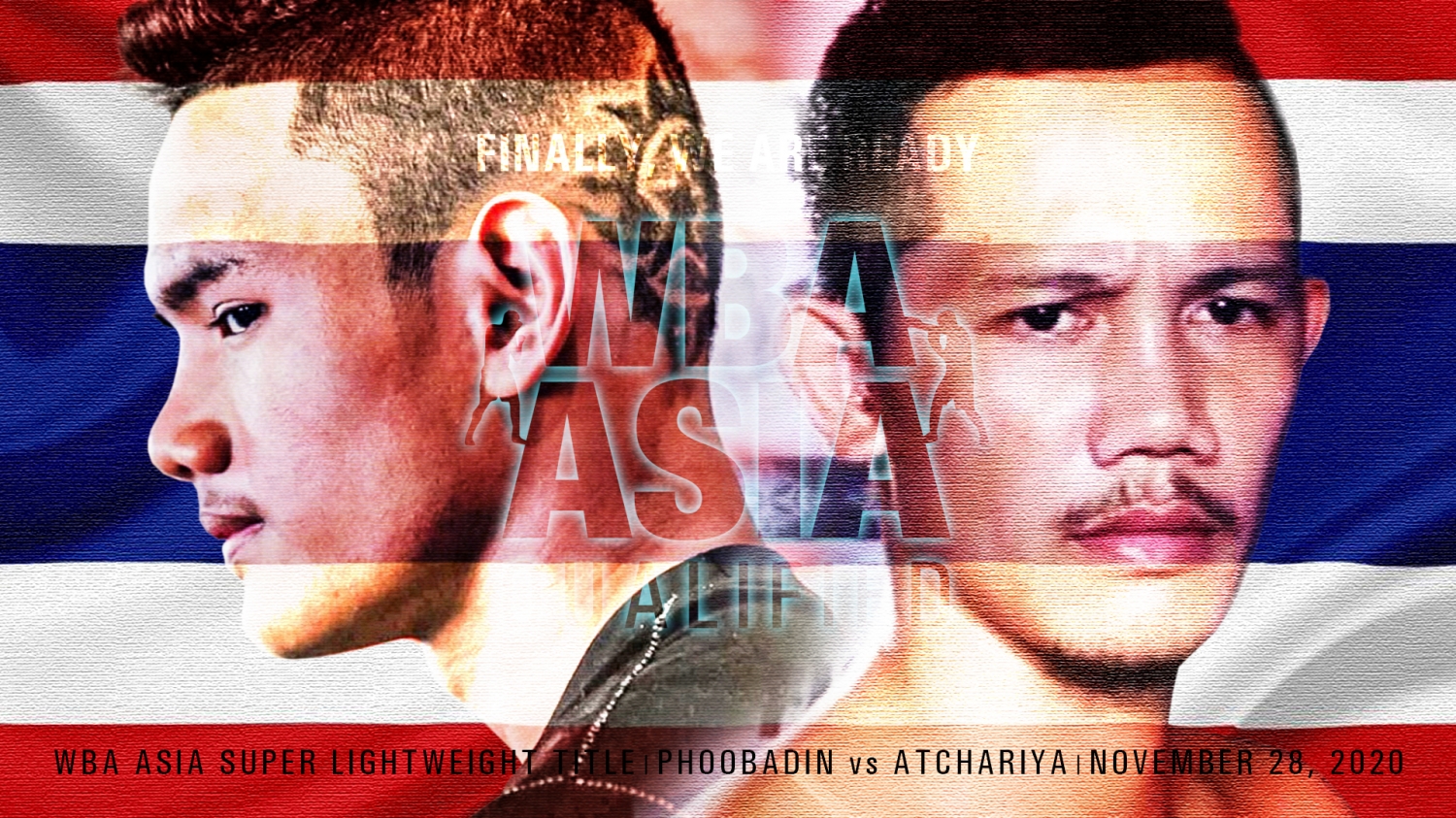 http://youtu.be/8-owdZy34TU
Another WBA ASIA Qualified title match will be held on November 28 in Bangkok, Thailand.
WBA ASIA Super Lightweight champion, Phoobadin Yoohanngoh, will have his 1st defense match with Atchariya Wirojanasunobol (WBA ASIA SOUTH Welterweight champion).
Phoobadin Yoohanngoh is the youngest in WBA ASIA champion, the winner of tournament "The Fighter" and former Muay Thai champion in Thailand. Phoobadin is a rising boxing star of Thailand for this year.
On the other hand, Atchariya Wirojanasunobol who was a former regional champion was released by "Not guilty" jurisdiction by Thai government from 14 months jail time. It was a big new in Thailand because the innocent boxer was in jail for a long time. After his release, he came back to the ring right away, and challenged WBA ASIA SOUTH Welterweight title on September 26. He showed his good status of boxing towards fans and relates. For this time, Atchariya will challenge his original weight class, Super Lightweight title. WBA ASIA expects the fight would be very competitive as another page of WBA ASIA Qualified plan. We cheer both of boxers!
The fight would be promoted by TL Boxing Promotions.